WSMR Steppin Muzak Records
Steppin Muzak Records Internet Radio Moble Phone Link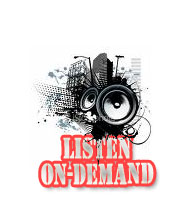 WSMR was created for two purposes:
(1) To support New and Local Artists.
·
If you are a new Artist and want your music to be heard around the world – send your music to WSMR.
(2) To play music that time and radio has forgotten.
·
We support the music of the 50's, 60's, 70's, 80's and 90's and Today's music.
The young radio program directors across the nation have no clue and are not willing to promote
yesteryears jams and local artist of today's music.
Steppin Muzak Records Internet Radio.
THIS IS FOR THE GROWN FOLKS
Chicago Classic Blues. Jazz, R&B, Soul, Oldies, Dusties
& Gospel The Old Time Way
Check Out WSMR Music Scheduled
All Local Artist Music Is In Program Archives